Cognos tm1 online training hyderabad india
Published: July 21 for
Anonymous
Customized Curriculum Of
cognos
TM1
online
Training Helpful For Professionals
The Cognos TM1 is planning software by IBM that is used for implementing solutions of planning, budgeting, forecasting and also for reporting various applications. Data is stored in this software at leaf level and are represented in the form of multidimensional OLAP cubes. This software has environment that allows orchestration of data, so that you can access the external systems and data. Over the year, new features have been added to this software. The integrated scorecard of this software along with the capability of strategy management helps to monitor the performance metrics and also align the resources in accordance to the objectives of the corporates and also the market events.
Curriculum of the
training
The Cognos TM1 Online Training provides great opportunities to the professionals working in this field and this has lured many of them to this course. This training is based on the specific need of the clients. These training courses have an innovative approach to the subject. The certified trainers have the experience of imparting training on this subject in different parts of the world. The main participants of this training program are the professionals who are involved in designing the map data and create multidimensional projects. Curriculum of this course comprises of various models of the TM1, building of cubes, maintenance of data, adding and optimizing the
business
data, conversion of currency, analysis of data in the TM1 web.
Use of this training
Through this training, the professionals can sharpen their skill of using the same. They can get the expertise of creating sophisticated plans, budget and analyze the same and also connect the same to the various forecasts and actions. The professionals can also develop, deploy the complex planning models that help them in guided environments. This software also engages users across any organization to participate in planning, even by the remote users. Thus, the professional can use this software more efficiently.
Important features of training
The A2Z Online Training Institute are known to be a pioneer in this field as they have the experience of imparting these trainings for quiet few years now. The trainers are certified by IBM and have the experience of imparting training in this field. You can connect with them through online and get an insight of the various aspect of this software. Few of the exemplary features if this training are
? Training is imparted on both the fundamental and advanced aspects of this software.
? Curriculum is customized as per the need of the professionals.
? Mock tests are conducted that helps the professionals to understand the issue well.
? Round the clock technical support is catered to the participants.
? Innovative methods are used for imparting training.
? Participants also access the server of TM1 round the clock during the training period.
You can call up A2Z online Training institutes now and register yourself for the training.
Contact Numbers : +91 88013 86489,
+1 339 368 6489
Email ID : info@a2zonlinetraining.com
Website : http://www.cognosonlinetrainings.com/cognos-tm1-online-training.html
Write review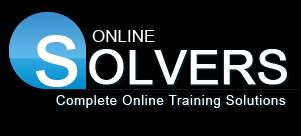 Cognos tm1 online training hyderabad india
Write review
Leave your comments on this ad
Offensive messages and spam will be removed